What to do around Le Bodri campsite?
La Balagne, on the beach side
L'Île-Rousse
Just 1.5km away from the campsite, you can visit the old town or take a walk on the Marinella up to the Pietra lighthouse and the Genoese tower. Winding through the narrow lanes, you will reach Place Paoli with the bust of Pascal Paoli, the covered market with its 21 columns and the Church of the Immaculate Conception.
Algajola
5km from the campsite is a long sandy beach and a small village built on a former Genoese settlement. There is also a coastal path with a view of 'U Castellu', a 16th-century fortified castle, or you can visit St George Church built in the 15th-century.
Calvi
20km away, you will find a Calvi's large, fine sand beach, the ruins of a Genoese citadel and salt tower, 13th-century Saint Jean-Baptiste Cathedral and Notre Dame de la Serra Chapel, which overlooks Calvi, providing a panoramic view of the entire bay.
Take a walk along Landry quay or explore the footpaths that lead to the Revellata peninsula. Sailing trips depart from the marina and explore the Scandola nature reserve, Girolata village, the Piana coves and the Agriates.
Corsica, mountain side: perched and picturesque villages
Corbara
5km away, discover one of Balagne's oldest, typical Corsican villages offering a stunning view of the coast.
You can visit Notre-Dame des Sept Douleurs Chapel, Notre-Dame de Lazio Church, Saint-Dominique Convent or one of the many other chapels.
Starting from the village, you can hike to 'Mont Sant Ange' and enjoy a panoramic view over the Balagne region (2h30).
Pigna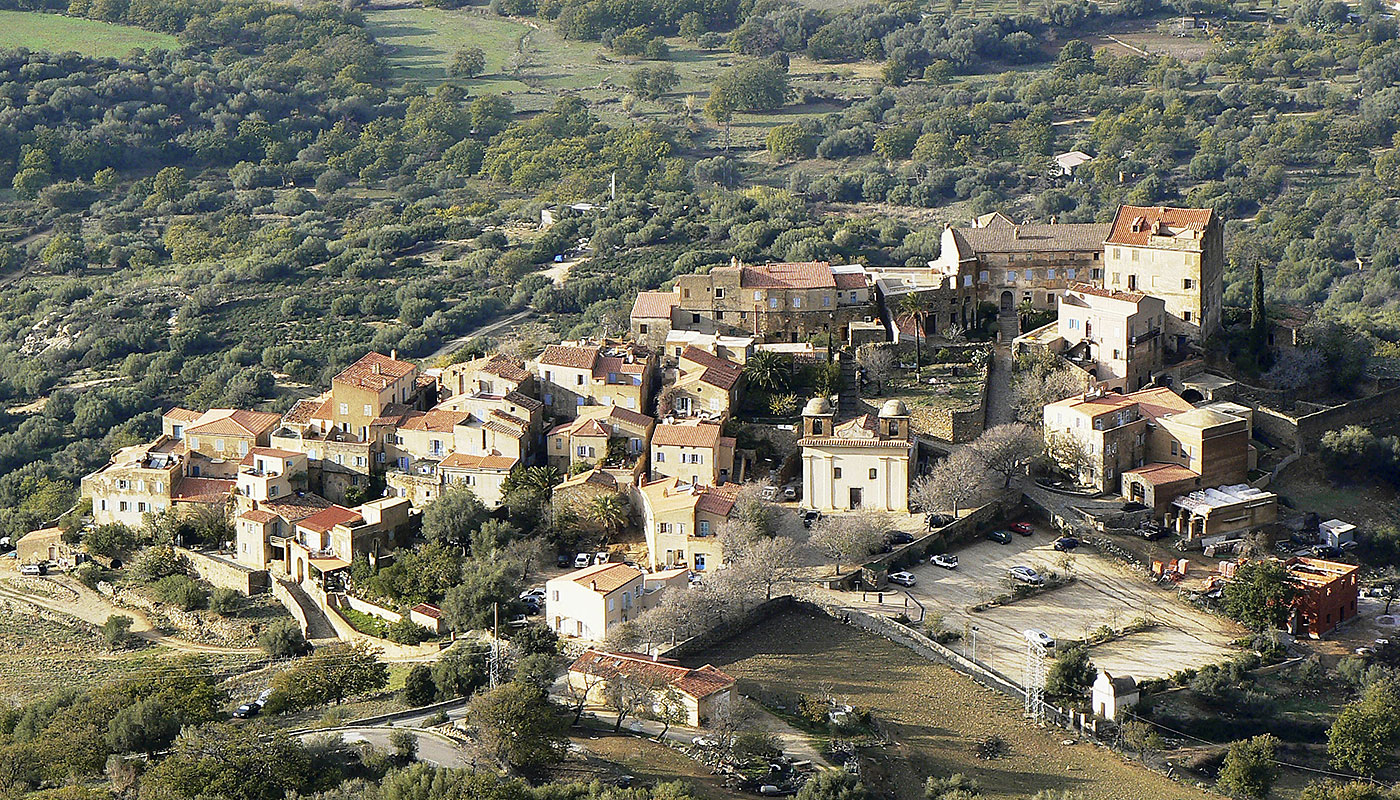 8km away, along some cobbled streets, you will come across old traditional houses. The blue shutters are a traditional feature. Wandering the narrow lanes, you will find a number of local artisan workshops.
Sant'Antonino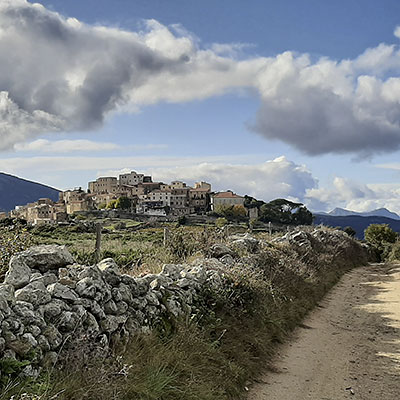 14km away, this village, described as an 'eagles' nest', is one of the oldest in Corsica and highest in the Balagne.
You can explore Sant'Antonino village and its surroundings by either taking a donkey ride or hiking.
Lumio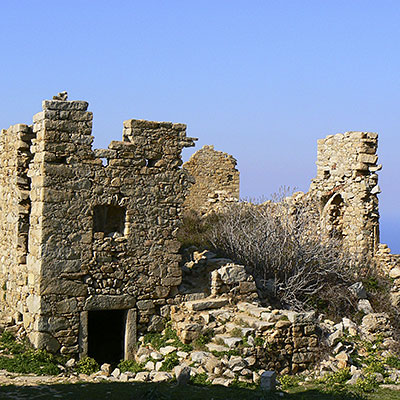 12km away, the village of Lumio offers an incredible view of the bay of Calvi. Ancient houses, narrow streets, village squares, churches and chapels form the heart of the village.
Starting at Lumio, you can follow the walk that leads to the abandoned village of Occi.
Holidays, river side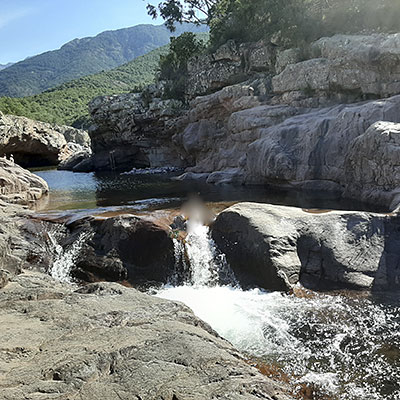 Fango valley
50km away is the Fango valley. It's surrounded by ancient oak forests and is famous for its natural, crystal clear swimming pools, perfect for quick dip.
Bonifato forest
40km away is the Bonifato forest. A small river runs through it forming natural swimming pools, ideal for cooling off.